Link Another Organization.
To link an additional CRM organization to a Visual Studio Solution, right-click on the solution node in the Visual Studio Solution Explorer window. In the popup menu select the 'Add Organization' menu item found under the 'CRM' menu as shown below: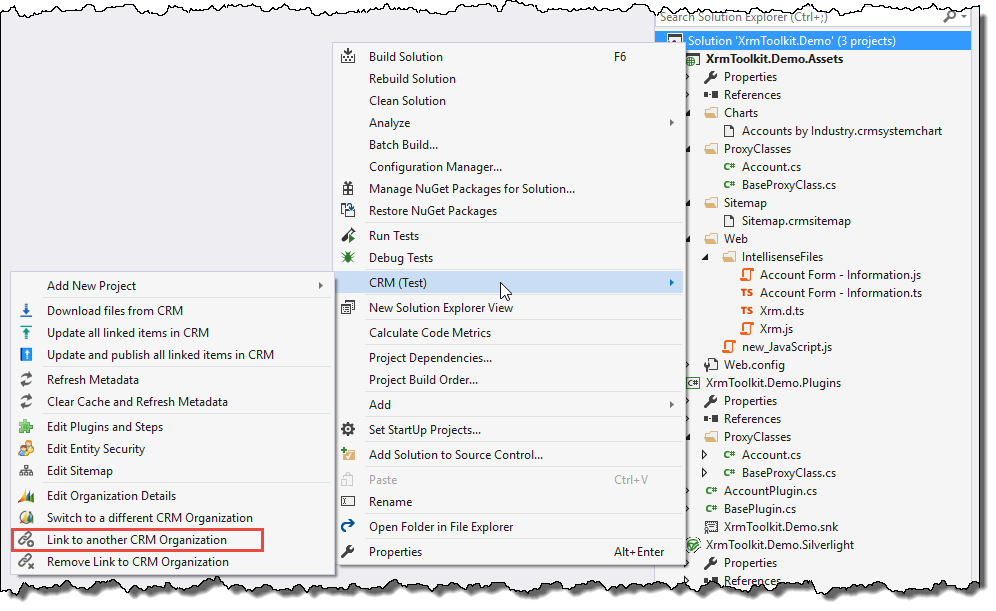 A wizard will guide you through connecting to the new organization. Once complete, the new organization will be linked to the Visual Studio Solution and you will be logged into the newly linked organization.
Upon opening your Visual Studio solution, when you are prompted to sign into your CRM organization you will now see that you can select from any of the linked organizations: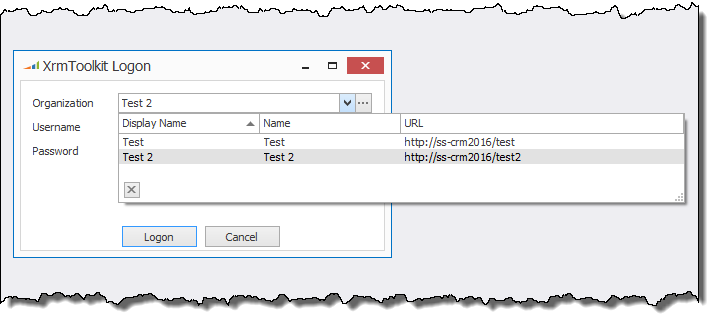 You can also switch between the different organizations by clicking on the 'Switch to a different Organization' button found under the 'CRM' menu at both the Solution and Project level as shown below.